Traveller's Guide to the 2024 F1 Grand Prix in Singapore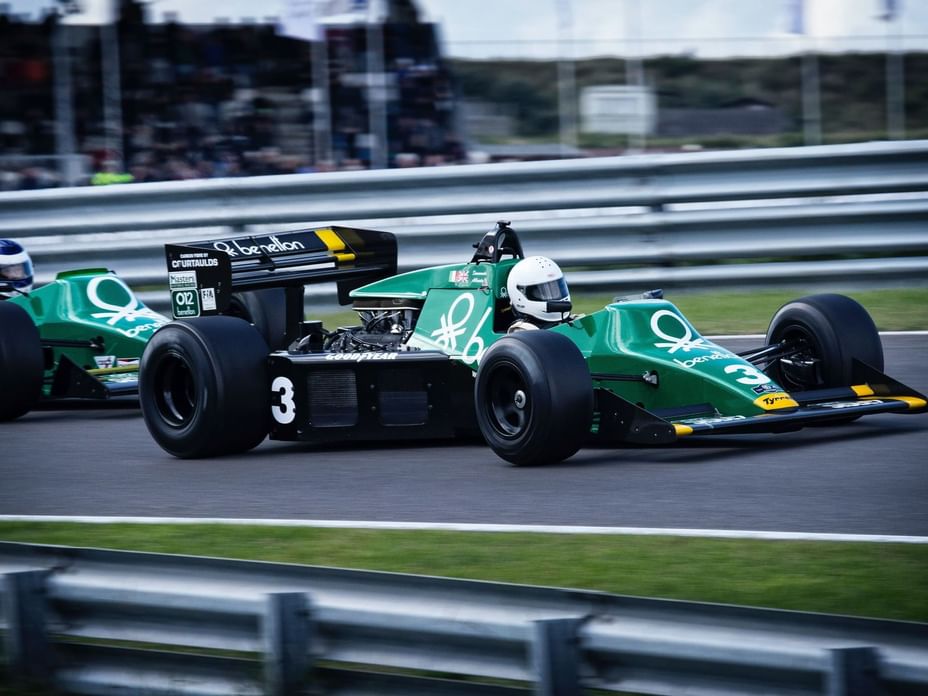 The Formula 1 Singapore Grand Prix 2023 left motorsport fans on the edge of their seats, with Ferrari's Carlos Sainz securing his first victory of the season, effectively ending Red Bull Racing's Max Verstappen's impressive streak of 10 consecutive wins.
As the Formula 1 2024 season's countdown begins, Singapore is once again set to host an unforgettable weekend of motorsport excitement, electrifying concerts and thrilling races. In this traveller's guide, we will provide you with essential tips to make the most of your F1 weekend in Singapore.
F1 Singapore Overview: Event Dates, Race Schedules & Key Locations
Event Dates and Race Schedules
The Formula 1 Grand Prix in Singapore is scheduled to take place from 20 to 22 September in 2024. Similar to 2023 and previous years, it will be held at the iconic Marina Bay Street Circuit. The first two days are dedicated to practice sessions and qualifying races, leading up to the grand finale on the third and last day.
Where to Watch F1 Singapore
While the Marina Bay Street Circuit is the epicentre of the F1 action, there are plenty of exciting activities around the Padang Stage and other entertainment zones. Do note that the pricier grandstand tickets offer access to all four zones, whilst other tickets limit your access to just one or two zones:
Zone 1: Main grandstand area, located at the start and finish line. This zone is home to the F1 Village, where fans can find food, drinks, merchandise, and entertainment.
Zone 2: Esplanade Bridge. This zone boasts stunning views of the Marina Bay skyline.
Zone 3: Singapore Flyer. This zone offers fans a bird's-eye view of the circuit.
Zone 4: Padang. Here, fans can watch the live broadcast of the race on big screens and attend concerts which are held after the race each night.


Navigating Singapore During the F1 Weekend

The Formula 1 Singapore Grand Prix is a major event in the city-state, which may present transport challenges. However, several options are available:

Public transport: The Mass Rapid Transit (MRT) system, renowned for its efficiency and reliability, is the best way to get around Singapore during the F1 weekend. The nearest MRT stations to Zone 1 are Nicoll Highway, Promenade and Bayfront, while Raffles Place, City Hall and Esplanade are closest to Zone 4. While some stations and bus stops may close on race days, additional services are often available to manage increased demand.
Taxis and private hires: Taxis and private hire vehicles like Grab are readily available and can be convenient for group travel or if you are carrying around luggage.

Several roads are closed during the F1 weekend in 2024, including the Marina Bay Street Circuit. This can cause disruption to traffic, so it is essential to plan your journey ahead of time. You can check out the complete list of road closures at the Land Transport Authority (LTA) website.


Beat the Heat: A Guide to Weather and Attire

Apart from transport, it's essential to dress suitably for Singapore's weather when planning to attend the Formula 1 Grand Prix. Given the city-state's warm and humid conditions, opt for lightweight, breathable attire to ensure your comfort throughout the event. Essentials like sunscreen, sunglasses, and a brimmed hat are crucial for sun protection, while a compact umbrella is a smart addition for unexpected rain showers.


As the race can last several hours, consider earplugs to protect your hearing from the loud engine sounds. By dressing appropriately and being prepared for any weather conditions, you can fully enjoy the F1 experience in Singapore.

Discover Singapore Beyond the Race: Cultural Spots and Landmarks

While you're in Singapore for the Formula 1 Grand Prix, take advantage of the opportunity to explore the vibrant cultural spots and iconic landmarks that this city-state has to offer. Here are some top attractions to visit:


Gardens by the Bay: Located near the race circuit, this botanical wonder is home to the iconic Supertree Grove and Cloud Forest Dome, offering a serene escape from the city buzz.
Orchard Road: A haven for shoppers, this road is lined with a series of large malls and a variety of shops, catering to both luxury seekers and budget shoppers.
Chinatown: Known for its vibrant atmosphere, this area offers interesting architecture and a bustling street market where you can find a variety of goods from food to souvenirs.
Little India: A melting pot of culture, Little India is home to Mustafa Centre, a shopping paradise, and Sim Lim Square, known for its extensive range of electronics.
Marina Bay Sands SkyPark: This attraction provides breathtaking panoramic views of the city skyline and is a must-visit for anyone looking to capture the essence of Singapore in a photograph.
Clarke Quay: Situated close to the Padang (Zone 4) area of the circuit, this waterfront quay is a premier nightlife destination offering a range of bars, restaurants, and clubs.

Rev Up Your F1 Weekend with Momentus Hotel Alexandra

After a day of adrenaline-pumping races, Momentus Hotel Alexandra provides the ideal complement to your F1 weekend, offering a haven of relaxation in the heritage enclave of Queenstown.


Whether you opt for our comfortable Premier Room or our spacious Executive Suite, each hotel room suite is designed with your comfort in mind. With sweeping cityscapes visible through expansive floor-to-ceiling windows, you can relax while immersing yourself in breathtaking urban vistas. Our range of facilities includes a rejuvenating spa, an array of exceptional dining options and a rooftop infinity pool with gorgeous views of Singapore.


Book your stay with us for an exceptional Formula 1 experience in Singapore.