5 Tips for Planning Your Dream Rooftop Wedding in Singapore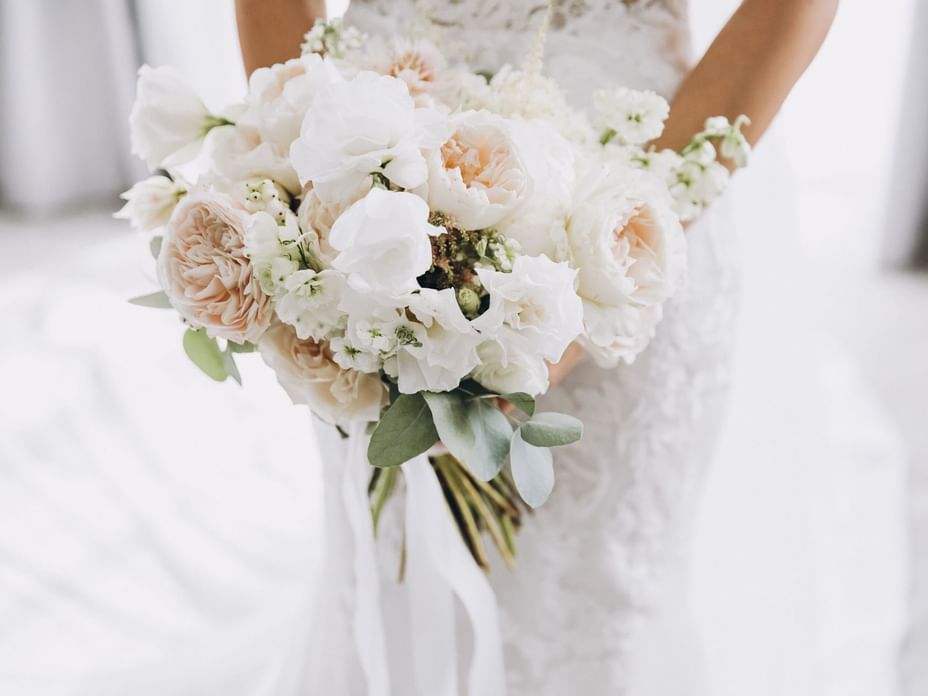 In Singapore, rooftop weddings are the epitome of romance and elegance, offering a breathtaking blend of nature's beauty, urban sophistication and a unique ambience that's hard to replicate. However, planning such an event comes with its own considerations. From budgeting and venue selection to logistics and décor, each element needs careful thought. In this guide, we'll walk you through the key steps to curate a once-in-a-lifetime rooftop wedding experience.
Tip #1. Set a Budget
Setting a budget is the cornerstone of any successful wedding planning. For a rooftop wedding in Singapore, major expenses often include venue hire and catering, as well as other inclusions such as photography and videography, attire, and floral arrangements. At this planning stage, a comprehensive wedding planning checklist can be an instrumental guide, helping you break down your budget and determine where you can indulge or save.
For example, if the venue is your priority, you can allocate a more significant portion of your budget there, while opting for a buffet to save on catering costs. This allows you to tailor your spending to what truly matters to you for your wedding.
Tip #2. Choose a Venue
Once you have set a budget, the next step is arguably the most crucial aspect of planning a wedding in Singapore – picking a venue. Before making your choice, consider the following factors:
Capacity and layout: Ensure the venue can comfortably host your guest list and accommodate the activities you've planned, such as a reception area or a dance floor.
Amenities and services: Consider if the venue has other amenities like an in-house catering service, bridal suite, or audio-visual equipment. This helps simplify logistics, possibly saving you time and money.
Photography opportunities: Choose a venue that provides captivating photography opportunities, ensuring that your special day is beautifully documented for cherished memories.

Visiting your shortlisted venues can also provide invaluable insights into what each setting truly offers. With these considerations in mind, Momentus Hotel Alexandra emerges as an idyllic option for a rooftop wedding venue in Singapore. The hotel provides an enchanting backdrop of a sunset for your solemnisation ceremony, followed by a private reception.


Tip #3. Set the Date
Once the venue is decided, selecting a meaningful date adds a personal touch to your rooftop wedding. Whether it's the anniversary of your first meeting or a date with symbolic significance, the right day can make your ceremony all the more memorable. Additionally, in Singapore's variable climate, it's crucial to consult the weather forecast for your chosen date. If there's a chance of rain or strong winds, advance preparations can save you from last-minute stress and help ensure a smooth celebration.


Tip #4. Pick a Theme

After locking in your date and venue, it's time to unleash your creative flair and decide on a theme that can elevate your rooftop wedding from simple to extraordinary. From modern, minimalist aesthetics to a bohemian vibe, your theme will influence your colour palette and overall atmosphere. Once you're set on a particular style and theme, you can start to weave in elements that reflect this aesthetic, such as your choice of attire, floral arrangements, and décor.


Tip #5. Finalise the Details
As the big day approaches, it's all about tying up those loose ends. Start by cross-checking your wedding planning checklist to ensure everything runs smoothly. Next, consider running a final meeting with your vendors to ensure everyone is on the same page. Lastly, take the time to review your day-of timeline, making adjustments as needed to optimise the flow of events. From the menu to the seating arrangement and music selection, every element should work in harmony.


Say 'I Do' to an Enchanting Rooftop Wedding at Momentus Hotel Alexandra

Crafting your dream rooftop wedding might come with its challenges, but proper preparation and the right venue can make all the difference. At Momentus Hotel Alexandra Singapore, our dedicated event specialists, culinary experts, and florist are on hand to manage every detail of your special day, bringing your dream wedding to life. Whether it's exchanging vows against the backdrop of a breathtaking sunset or enjoying an intimate reception surrounded by loved ones, Momentus Hotel Alexandra ensures your special day is truly one for the books.